++ This year's conference already took place ++
The European GMP & GDP Forum 2023
Welcome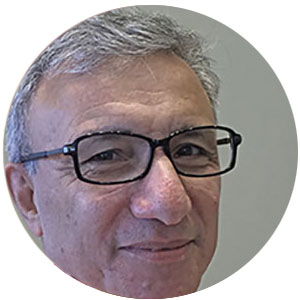 Dear Colleagues,
I would like to invite you to the European GMP & GDP Forum from 20 – 22 June 2023 in Barcelona, Spain.
Our ECA members are familiar with biannual conferences on GMP and GDP we have been running for several years. Since 2021 this unique Forum combines the European GMP Conference and the European GDP Forum. With this format by combining both GMP and GDP subjects, we have created a new opportunity for you to hear speakers from across the industry and authorities, and learn about the whole Pharma supply chain challenges.
And this year the Forum will be an on-site event that you can meet face-to-face.
We have dedicated day 1 to GMP, day 2 will be a combination of both GMP and GDP and the final day will be focussed on GDP topics only. This will allow you as a participant to take advantage of the event based on your personal needs and interest in the specific subject areas, you can now choose to attend the forum just for one of the three days, two days or all three days.
For our second Forum in June 2023 we have invited speakers from Regulatory Authorities and Pharmaceutical Industry to share and discuss with you the latest GMP & GDP developments.
I look forward to welcoming you to this event – on-site!
Yours sincerely,
Dr Afshin Hosseiny, Chairman of the ECA Advisory Board

Target Group
The conference is of particular interest for GMP experts of pharmaceutical companies (e.g. QA, QC, production, regulatory affairs), of GMP inspectorates and Regulatory Authorities. It is also of interest for all personnel involved in GDP – pharmaceutical storage, transportation, cold chain and distribution activities and the control of these activities.